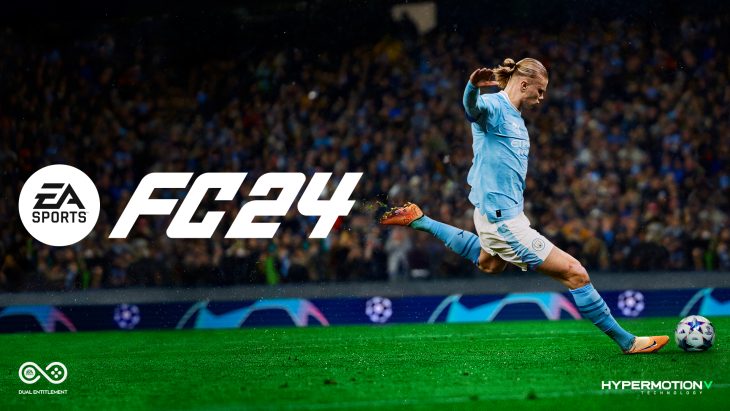 When compared to last year, Games Sales Data (GSD) shows that sales figures for video games are down throughout Europe this September. Not even releases of new titles such as Starfield, Mortal Kombat, and The Crew were enough to make up for the decline.
All and all, results from the GSD show that sales have dropped by just over 15% this September. However, it should be noted that last September was technically a five-week month, and this September was not, so this played a significant role in the overall figures. When comparing both sales months measure for measure, it shows that sales have actually only dropped by just over 1% this year.
Another reason for the decline in sales is attributed to the launch of EA Sports FC 24. Despite getting off to a good start, sales of EA's newly rebranded football title are now 10% lower than the launch of its predecessor, FIFA 23.
Even though FIFA 23 enjoyed one of the strongest launches in recent years when compared with the launch of FIFA 22, sales of EA Sports FC 24 are still down by almost 4%. It had been predicted there may have been a decrease in sales due to EA's name change and rebranding of the game and this now appears to be true.
In spite of this, EA Sports FC 24 still sold strongly, particularly in the UK, and took the No.1 position across all major European countries. This decline in sales also extended to the other big sports game released last month, NBA 2K24. Sales are down over 15% compared with the opening weeks of NBA 2K23.
Bethesda's new IP and Microsoft exclusive, Starfield, was the next biggest seller of the month. After much anticipation, the title enjoyed a positive launch, partly in thanks to it being available on Game Pass from day one. However, after mixed reviews, Starfield wasn't able to overthrow Forza Horizon 5 as Xbox's biggest launch title this console generation, and sales for the game are currently 13% lower than Forza Horizon 5 achieved in its first month of release.
With that said, Game Pass data is not public, so there is no way of knowing exactly how well Starfield performed overall. What is known is that Starfield took the No.2 spot in both the UK and German charts. NBA 2K24 on the other hand was No.2 in both Spain and Italy. The Crew Motorfest, a French-developed game, grasped the No.2 spot in France.
With sales at launch significantly higher than the previous title in the franchise, The Crew Motorfest is perhaps the biggest surprise this September. The Ubisoft-developed racing game reported a sales increase of 6.5% in its first three weeks on sale, compared with the 2018 launch of The Crew 2.
The last major new release in September was NetherRealm Studios, Mortal Kombat 1. The gory fighting game appeared in the No.5 position steadily across Europe, however, in the first three weeks of the game's release, sales are down almost 40% compared to Mortal Kombat 11, which was released back in 2019.
In hardware sales, the PlayStation 5 continues to lead the European charts. When comparing sales from the same four-week interval last September, console sales were up more than 38% compared to 2022. Overall 416,000 game consoles were purchased and tracked across Europe's major markets.
Compared with the sales figures from the same period last year, Sony's PS5 console sales are up a staggering 175%. This impressive figure was bolstered by the fact that there were still stock shortages of PS5s in September 2022. In terms of the other consoles, sales of Nintendo Switch have declined by 28% and Xbox Series X/S sales are also down by around 35% compared with the previous September.
As far as accessory sales go, around 1.1 million additional components were purchased throughout September. Both Sony's PS5 DualSense Controller and the Xbox Series Wireless controller drove the majority of sales. There were also over 1 million points cards and wallet cards purchased during the month.
1. EA Sports FC 24
2. Starfield
3. NBA 2K24
4. The Crew Motorfest
5. Mortal Kombat 1
6. Payday 3
7. Grand Theft Auto 5
8. Red Dead Redemption 2
9. Titanfall 2
10. Hogwarts Legacy