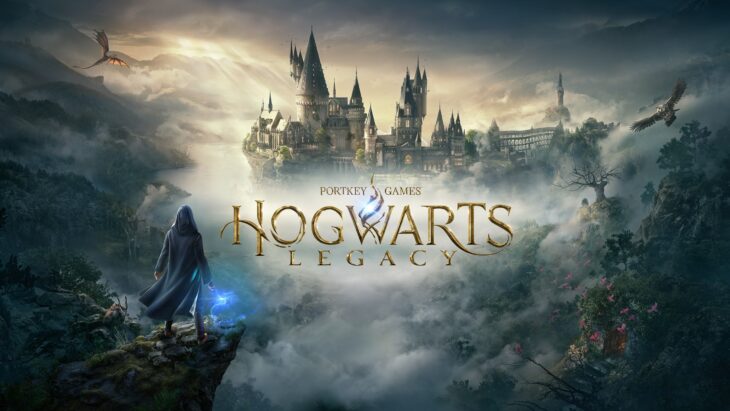 During the first half of the year, the European gaming industry experienced a slight uptick, with a total of 76.1 million console and PC games sold, compared to the same period in 2022.
The UK emerged as the leading market, selling 15.3 million games, a notable 5.5% increase from the previous year. Germany followed closely with 14 million games sold, although it saw a decline of 11%. France witnessed growth with 11.1 million game sales, an 8% increase, while Spain and Italy reported sales of 5.4 million (up 6.8%) and 4.9 million (up 2.7%), respectively.
Physical game purchases saw a decline of 9% year-on-year, with a total of 29.1 million physical games sold across Europe. However, digital downloads experienced a significant surge, with 47 million games sold digitally, representing a remarkable 7% increase.
Hogwarts Legacy emerged as the top-selling game in Europe during the year's first half, surpassing Elden Ring's sales last year by a staggering 69%. Diablo 4 also made a strong impact, claiming the third spot despite being on sale for only a few weeks during the data collection period.
The Legend of Zelda: Tears of the Kingdom secured fourth place, outselling Pokémon Legends: Arceus by 13% during the first half of last year.
FIFA 23 proved to be a standout performer, selling 24% more units than FIFA 22 during the same period. The oddest inclusion on the chart, at #20 is Grand Theft Auto Online, the stand-alone downloadable title, while Grand Theft Auto 5 is No. 5.
Hogwarts Legacy was the top-selling game in major European countries like the UK, France, Germany, and Italy, while in Spain, FIFA claimed the lead. The game found immense popularity in the UK, outselling the second-best game, FIFA 23, by over 124%. In Germany, it was 14% bigger than Diablo 4, and in France, it surpassed The Legend of Zelda: Tears of the Kingdom by 17%.
1. Hogwarts Legacy
2. Diablo 4
3. FIFA 23
4. The Legend of Zelda: Tears of the Kingdom*
5. Grand Theft Auto 5
6. Call of Duty: Modern Warfare 2
7. Red Dead Redemption 2
8. Star Wars Jedi: Survivor
9. NBA 2K23
10. Resident Evil 4
11. God of War Ragnarok
12. Mario Kart 8: Deluxe*
13. Dead Island 2
14. The Last of Us: Part 2
15. Far Cry 6
16. Final Fantasy 16
17. Assassin's Creed Valhalla
18. Nintendo Switch Sports*
19. Tom Clancy's Rainbow Six: Siege
20. Grand Theft Auto Online