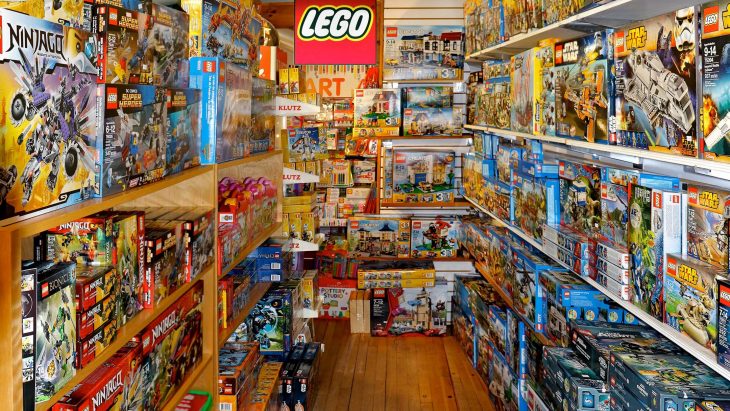 The NPD Group recently reported that retail toys sales in the US are down by 2 percent year-on-year, falling from $22.0 billion generated in 2017 to $21.6 billion in 2018. This is the first time in four years that the industry has seen a decline in revenue rather than growth.
Vice President and Industry Analyst for Toys, The NPD Group, Juli Lennett said that after the announcement of the liquidation of Toys R Us in 2018 there was quite a bit of speculation around what would happen to the to the industry as a whole. Some bodies predicted double-digit declines in revenue, while others had slightly more optimistic projections of the future.
Lennett added that an overall drop of 2 percent in revenue is a stable performance for the market at such an uncertain time. While a drop was seen last year sales were still higher in 2018 than they were in 2016, which experienced mid-single digit growth.
Within specific supercategories of the industry many reported growth. Action Figures and Accessories were up by 10 percent, Dolls were up by 7 percent, and Youth Electronics and Arts & Crafts were up by 3 percent each.
Hatchimals, L.O.L. Surprise!, and Barbie helped Dolls to become the supercategory with the strongest growth in terms of dollar sales. Jurassic World, Marvel Universe, and Beyblade products generated the most growth. The top properties for the Dolls supercategory include Nerf, Barbie, L.O.L. Surprise!, Marvel Universe, and Hot Wheels.
The Youth Electronics supercategory experienced growth thanks in large part to Fingerlings, L.O.L. Surprise!, and Kidi properties. Cra-Z-Art, Kinetic, and Cool Maker helped the Arts & Crafts supercategory grow as well.
With the loss of Toys R Us the Retail Toy industry could have experienced a much steeper decline than it has. Throughout the course of 2019 toy retailers such as Smyths Toys will need to fill the gap the company has left, while innovating enough to ensure their own survival in a market where digital sales platforms are closing in on their physical competitors.
Top selling toys in the US in 2018
1. L.O.L. Surprise! Doll Assortment
2. L.O.L. Surprise! Series Eye Spy Tots Under Wraps Blind Pack Assortment
3. L.O.L. Surprise! Eye Spy Bigger Surprise
4. L.O.L. Surprise! Pets Blind Pack Assortment
5. Hot Wheels Singles 1:64 Assortment
6. L.O.L. Surprise! Lil Sister Assortment
7. L.O.L. Surprise! Pearl Doll Assortment
8. L.O.L. Surprise! House With 85 Surprises
9. Barbie Dreamhouse
10. L.O.L. Surprise! Biggie Pets Assortment