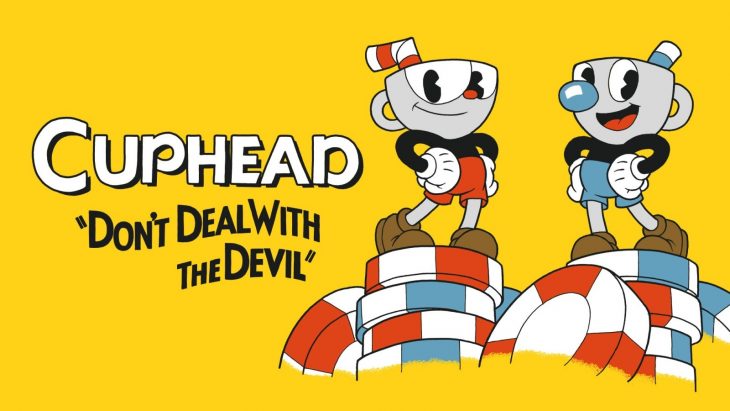 Nintendo have shared a list of the top 15 best-selling games on the Nintendo eShop for April 2019. The list refers to titles downloaded for Nintendo Switch consoles in Europe only, meaning results could differ with US sales included.
This list revealed that the best-selling Nintendo Switch game on the Nintendo eShop in April 2019 was Cuphead. The game originally released as an Xbox One exclusive in September 2017, but a Nintendo Switch version launched earlier this year on the 18th of March 2019.
Cuphead is a challenging title that combines the boss-rush feel of games such as Dark Souls with the hardcore platforming found in games such as Crash Bandicoot N.Sane Trilogy. Each level and boss brings in different elements of retro games, including side-scrolling shooters, whilst bringing to life artwork inspired by 1930's cartoons.
The Nintendo Switch release of Cuphead launched alongside an update for the game that added three new secret bosses. These bosses were added to Cuphead recently, and require players to perform specific tasks in order to find them, including treating existing bosses in the game differently.
Also included in the list of the 15 best-selling games for Nintendo Switch in April 2019 were titles such as The Elder Scrolls 5 Skyrim, Super Mario Odyssey, and Final Fantasy 7. The full list is as follows.
1. Cuphead
2. Super Mario Odyssey
3. The Elder Scrolls 5 Skyrim
4. Enter The Gungeon
5. The Legend of Zelda: Breath of the Wild
6. Final Fantasy 7
7. Rocket League
8. Rayman Legends: Definitive Edition
9. Minecraft
10. FIFA 19
11. Mario + Rabbids Kingdom Battle
12. Overcooked 2
13. Stardew Valley
14. Dragon's Dogma: Dark Arisen
15. Octopath Traveller
While Cuphead is a fairly recent release for Nintendo Switch, the rest of the list of games seems to be made up of titles that have been available for some time. The Legend of Zelda: Breath of the Wild, for example, launch with the Nintendo Switch console, yet here it is the fifth best-selling game.
What this data shows is that many Nintendo Switch owners are working their way through what are commonly known as some of the best Nintendo Switch games available. A number of retailers offer different console bundles, but no bundle includes every game that Nintendo fans would recommend.