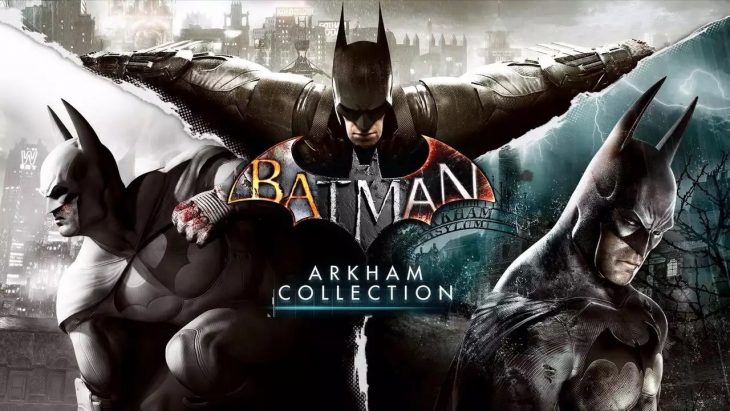 Yesterday Amazon UK created a product listing for Batman Arkham Collection. The is listed for both PlayStation 4 and Xbox One, with a release date of September 6, 2019.
It has now been confirmed that this product listing is entirely real, and that Batman Arkham Collection will release for these platforms on this date. However, the Marketing Game Manager for Rocksteady Games has announced, via Twitter, that the product will only be releasing in Europe.

Batman Arkham Collection brings together three of the four Batman Arkham games. The collection will only include the titles Rocksteady Games developed, meaning Batman Arkham Origins, which was developed by Warner Bros. Montreal, will not be present.
The games that will be packaged together in Batman Arkham Collection are; Batman Arkham Asylum, Batman Arkham City, and Batman Arkham Knight. The collection will also bring all of the previously released DLC for each of the three games to players.
A similar collection of the Batman Arkham games was released in 2016. Batman: Return to Arkham brought Batman Arkham Asylum and Batman Arkham City together as one unit for PlayStation 4 and Xbox One as remasters.
After initially only being listed on Amazon UK, the product is now also available with other retailers such as GAME. Batman Arkham Collection comes with a steelbook case, and the Earth 2 Dark Knight Skin, which has never previously been available outside of North America. This skin will launch worldwide for free to all PlayStation 4 owners of Batman Arkham Knight next year, but anyone who purchases Batman Arkham Collection can experience it early.
The Batman Arkham games redefined the way gamers perceived superhero games. A fluid combat system that slowly integrates new upgrades over time, as the player progresses through the story, brought the series into its own.
Batman Arkham Asylum locked players into Arkham Asylum, an area of Gotham with small open places to explore, but mostly confined corridors filled with enemies. Batman Arkham City opened up the series to a huge portion of Arkham City, redefining itself again with a competent traversal system. Finally, Batman Arkham Knight built upon the previous two games, putting the Batmobile under player control for the first time. But it failed to impress as much as Arkham city, which is widely considered the best game in the franchise.