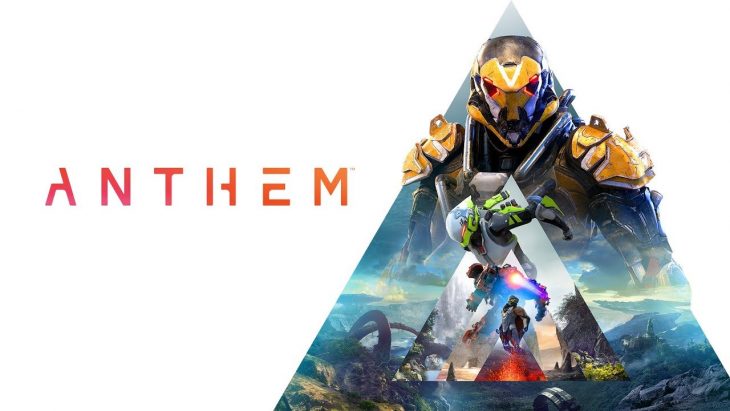 This week Anthem topped the UK physical retail chart, outselling four new titles that came along to compete. However, the game has also performed well in other regions such as the Middle East, the rest of Europe, and Africa and Asia, debuting as the number one game in all of them.
Anthem sold best on PlayStation 4, but when it comes to the unit breakdown chart it's clear that the Xbox One version of the game was almost as popular. EA doesn't supply Origin sales for PC versions of their games, only Playstation Network and Xbox One digital sales data, meaning the PC version of Anthem was in thirty-seventh place in the unit breakdown chart.
An issue that's sure to have affected the EMEAA charts this week is the fact that Take-Two Interactive, publishers of both Red Dead Redemption 2 and Grand Theft Auto Online, did not contribute any digital sales data. Thanks to strong physical sales both games, developed by Rockstar Games, still entered the combined chart in reasonable positions, but had no presence in the digital charts whatsoever.
Recently it was revealed that the online element of Red Dead Redemption 2 was going to receive some updates, including new missions, game modes, and general improvements to gameplay. To some players these updates are welcome, but to others they're unnecessary given that the player base for this online mode is dropping every day. It's possible that with this update Take-Two Interactive haven't had time to produce digital sales figures for their games.
With the lack of digital sales neither game suffered much in the charts compared to last week. Grand Theft Auto 5 fell to tenth place from seventh, and Red Dead Redemption 2 fell one place to fifth.
Thanks to the release of the PC version of the game, Yakuza Kiwami moved from 768th in the combined chart up to 5th over the course of the week. The franchise has an incredibly supportive fanbase, and it's likely that on top of new players picking the PC version up as their first entry to the Yakuza games, a number of long-time fans picked up this version as well.
The top 10 best-selling games in the combined physical and digital EMEAA chart for the week ending on the 24th of February is as follows.
1. Anthem
2. Far Cry New Dawn
3. FIFA 19
4. Metro Exodus
5. Red Dead Redemption 2
6. Jump Force
7. New Super Mario Bros U Deluxe
8. Tom Clancy's Rainbow Six Siege
9. Mario Kart 8 Deluxe Edition
10. Grand Theft Auto 5