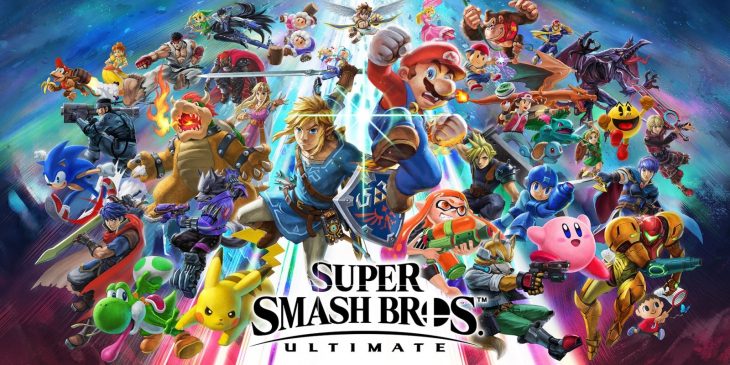 Amazon's US division has revealed that Super Smash Bros Ultimate was the best-selling game on the retailer's site in 2018. This is hugely impressive when you consider that the game only released on the 7th of December 2018, showing just how popular the game, and the Nintendo Switch, are.
In only 11 days on sale Super Smash Bros Ultimate managed to sell 3 million copies in the US. This secured it in the top position of Amazon US's best-selling product list, just ahead of PlayStation Gift Cards.
In second and third place on the US Amazon video game top 20 list are $10 and $20 PlayStation Store Gift Cards respectively. With Game Cards generating more revenue for the video games industry than ever before, this shows a leaning towards digital game purchases on the PlayStation Store in the US.
Xbox Gift Cards for $10 and $25 come in further down the chart in ninth and tenth places, with the $60 PlayStation Gift Card in eleventh. This further demonstrates the trend in growing digital purchases among consumers, which was higher than it's ever been before in 2018.
The Nintendo Switch was the sixth best-selling video game product on Amazon US. With the console becoming Nintendo's fastest-selling video game console in the US, it's not hard to see why it's so high in the Amazon chart. The only other console in the top 20 was the NES Classic, with the SNES Classic coming in at number 26 in the overall chart.
With a number Nintendo Switch games and accessories in the chart, including Super Mario Party at 15, the Nintendo Switch Pro Controller at 8, and the Nintendo Switch Screen Protector at 4, it seems as though Amazon is a popular shopping destination for Nintendo Switch owners. Even other popular console exclusives, such as Spider-Man for PlayStation 4 in 19 in the chart, come in well below and far less often as Nintendo products in the chart.
The top 20 Amazon US Video Game Chart is as follows.
1. Super Smash Bros Ultimate
2. $10 PlayStation Store Gift Card
3. $20 PlayStation Store Gift Card
4. Nintendo Switch Screen Protector
5. PlayStation Plus 12 Month Membership
6. Nintendo Switch Console (Neon)
7. $50 PlayStation Store Gift Card
8. Nintendo Switch Pro Controller
9. $10 Xbox Gift Card
10. $25 Xbox Gift Card
11. $60 PlayStation Store Gift Card
12. Dualshock 4 Wireless Controller
13. $25 PlayStation Store Gift Card
14. Red Dead Redemption 2
15. Super Mario Party
16. PlayStation Plus 1 Month Membership
17. NES Classic Edition
18. Xbox Wireless Controller White
19. Spider-Man
20. Xbox Wireless Controller Black