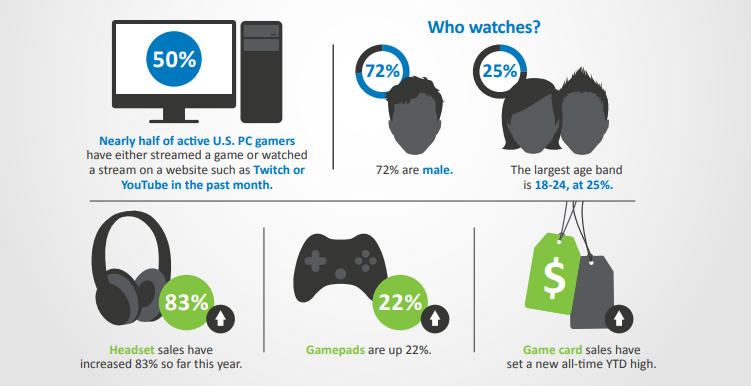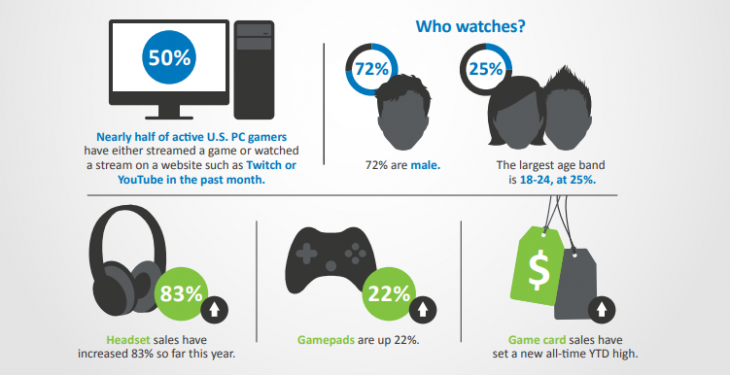 Source: NPD Group
The NPD Group have reported that in the first six months of 2018 US consumers spent $19.5 billion on video game products.
When this year's spending is compared with the spending from January to June in 2017 the numbers show that this is a 40 percent increase year-on-year. The leading product segment for growth is hardware, including consoles and accessories. This year's spending on video game hardware is the highest in seven years at $1.7 billion, an increase of 21 percent year-on-year.
According to the NPD Group's report sales have been particularly strong for the Xbox One, which is understandable given the release of the Xbox One X in November 2017. The NES and SNES Classic Editions have also aided the growth of hardware segment spending, with the NES Classic being labelled as the biggest selling device in June 2018.
Spending on games rose by 43 percent year-on-year. This includes the sales of full games, subscription services, DLC expansions, and microtransactions across the PC, mobile, and console segments.
The games that generated the most revenue for the market were titles such as Fortnite, and Candy Crush, popular hits that are known by most people around the world. However, games such as PUBG, God of War, and Roblox have also held their own and generated substantial revenues.
However, the NPD Group reported that the segment to see the largest year-on-year growth is the mobile segment.
Sales of gaming accessories have risen by 41 percent year-on-year, a similar proportion to gaming hardware sales. Headsets and headphone sales have doubled year-on-year, which is being attributed to the popularity of Fortnite and many gamers wanting to communicate with others in-game.
Matt Piscatella, an NPD Analyst, said that he is still confident that the second half of 2018 will show stronger sales still. The reason for this is an incredibly strong lineup of titles set to release in Q4 2018, including games such as Call of Duty: Black Ops 4, and Red Dead Redemption 2. He believes that there will be further double digit percentage growth year-on-year with the combination of strong game sales and continued strong hardware sales across all segments.