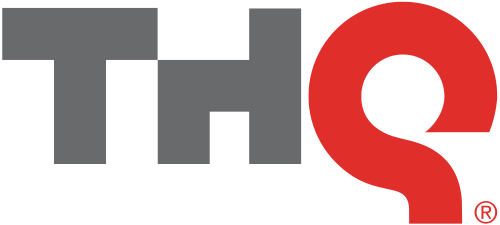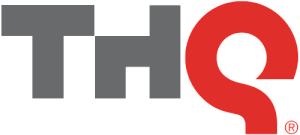 THQ was an American developer and publishers of video games, which was founded in 1989. The company has created and published a number of well known game series, such as Saints Row, Red Faction, MX vs. ATV, Company of Heroes, Dawn of War, and others.
After several years of financial struggles, in December 2012, the company had to declare bankruptcy.
In 2014 the THQ brand name was acquired by Nordic Games, toghether with some of THQ's properties in the auction. August 2016 Nordic Games was renamed to THQ Nordic.
THQ Inc.
29903 Agoura Road
Agoura Hills, CA 91301
United States
Phone: +1 (818)871-5000
Website: http://www.thq.com/
---
THQ Games
A Bug's Life
Aidyn Chronicles: The First Mage
Alex Rider: Stormbreaker
All Grown Up!: Express Yourself
All Star Cheer Squad
All Star Cheer Squad 2
Alter Echo
American Girl: Julie Finds a Way
American Girl: Julie Saves the Eagles
Are You Smarter Than a 5th Grader?
Are You Smarter Than a 5th Grader? Make the Grade
Avatar: The Last Airbender
Avatar: The Last Airbender – The Burning Earth
Back at the Barnyard: Slop Bucket Games
Baja: Edge of Control
Banjo-Kazooie: Grunty's Revenge
Banjo-Pilot
Barnyard
Beat City
Big Beach Sports
Big Mutha Truckers
Big Mutha Truckers 2
Blaze and Blade: Eternal Quest
Blue's Clues: Blue's Big Musical
Cars
Cars Mater-National Championship
Cars Race-O-Rama
Cars: Radiator Springs Adventures
Chop Sushi
Company of Heroes
Company of Heroes: Opposing Fronts
Company of Heroes: Tales of Valor
Constantine
Danny Phantom: The Ultimate Enemy
Danny Phantom: Urban Jungle
Daredevil
Darksiders
Darksiders II
de Blob
de Blob 2
Deadly Creatures
Destroy All Humans!
Destroy All Humans! 2
Destroy All Humans! Big Willy Unleashed
Destroy All Humans! Path of the Furon
Destruction Derby 64
Dood's Big Adventure
Drake & Josh
Drake & Josh: Talent Showdown
Drawn to Life
Drawn to Life: The Next Chapter
El Tigre: The Adventures of Manny Riviera
everGirl
Finding Nemo
Finding Nemo: Nemo's Underwater World of Fun
Finding Nemo: The Continuing Adventure
Frontlines: Fuel of War
Gallop & Ride
Game
Games Explosion
G-Darius
Ghost in the Shell
Hey Arnold!: The Movie
Homefront
Hot Wheels Extreme Racing
Hot Wheels Stunt Track Driver
Hot Wheels Velocity X
Hot Wheels World Race
Hot Wheels: Stunt Track Challenge
In the Hunt
It's Mr. Pants
Jeopardy!
Jimmy Neutron
Jimmy Neutron vs. Jimmy Negatron
Jimmy Neutron: Attack of the Twonkies
Juiced
Juiced 2: Hot Import Nights
Juiced: Eliminator
Lock's Quest
Marvel Super Hero Squad
Marvel Super Hero Squad: Comic Combat
Marvel Super Hero Squad: The Infinity Gauntlet
Monster House
Monsters, Inc. Scream Arena
MX 2002
MX Superfly
MX Unleashed
MX vs. ATV Alive
MX vs. ATV Unleashed
MX vs. ATV: On the Edge
MX vs. ATV: Reflex
MX vs. ATV: Untamed
Neighborhood Games
Nexuiz
NHRA Championship Drag Racing
NHRA Drag Racing: Countdown to the Championship
Nicktoons Unite!
Nicktoons: Attack of the Toybots
Nicktoons: Battle for Volcano Island
Nicktoons: Globs of Doom
Pass the Pigs
Paws & Claws Dogs & Cats Best Friends
Paws & Claws Pet Resort
Paws & Claws Pet Vet
Ping Pals
PRIDE FC: Fighting Championships
Puss in Boots
Ratatouille
Ratatouille: Food Frenzy
Red Faction
Red Faction II
Red Faction: Armageddon
Red Faction: Guerrilla
Redjack: Revenge of the Brethren
Rugrats: All Growed Up – Older and Bolder
Rugrats: Scavenger Hunt
S.T.A.L.K.E.R.: Shadow of Chernobyl
Scooby-Doo and the Cyber Chase
Scooby-Doo! Night of 100 Frights
Scooby-Doo! Who's Watching Who?
Shaolin
SpongeBob SquarePants: Battle for Bikini Bottom
SpongeBob SquarePants: Creature from the Krusty Krab
SpongeBob SquarePants: Employee of the Month
SpongeBob SquarePants: Lights, Camera, Pants!
SpongeBob SquarePants: Nighty Nightmare
SpongeBob SquarePants: Operation Krabby Patty
SpongeBob SquarePants: Revenge of the Flying Dutchman
SpongeBob SquarePants: SuperSponge
SpongeBob SquarePants: The Yellow Avenger
SpongeBob SquarePants: Underpants Slam
SpongeBob SquigglePants
SpongeBob U Pants
SpongeBob vs. The Big One: Beach Party Cook-Off
SpongeBob's Atlantis SquarePantis
SpongeBob's Atlantis Treasures
SpongeBob's Boating Bash
Spongebob's Truth or Square
Stacking
Summoner
Summoner 2
Supreme Commander
Supreme Commander: Forged Alliance
Swamp Thing
Tak 2: The Staff of Dreams
Tak and the Guardians of Gross
Tak and the Power of Juju
Tak: Mojo Mistake
Tak: The Great Juju Challenge
The Adventures of Jimmy Neutron Boy Genius: Jet Fusion
The Fairly OddParents: Breakin' da Rules
The Fairly OddParents: Clash with the Anti-World
The Fairly OddParents: Enter the Cleft
The Fairly OddParents: Shadow Showdown
The Incredibles
The Incredibles: Rise of the Underminer
The Incredibles: When Danger Calls
The Last Airbender
The Naked Brothers Band
The Penguins of Madagascar
The Penguins of Madagascar: Dr. Blowhole Returns – Again!
The Punisher
The Ren & Stimpy Show: Buckaroo$!
The Ren & Stimpy Show: Fire Dogs
The Ren & Stimpy Show: Veediots!
The Sopranos: Road to Respect
The SpongeBob SquarePants Movie Game
Titan Quest
Titan Quest: Immortal Throne
Tomb Raider
uDraw Pictionary
uDraw Studio
UFC Undisputed 2009
UFC Undisputed 2010
Unfabulous
Up
Vampire Legends: Power of Three
Videomation
Vs.
WALL-E
Warhammer 40,000: Dawn of War
Warhammer 40,000: Dawn of War II
Warhammer 40,000: Dawn of War II – Chaos Rising
Warhammer 40,000: Dawn of War II – Retribution
Warhammer 40,000: Dawn of War: Dark Crusade
Warhammer 40,000: Dawn of War: Soulstorm
Warhammer 40,000: Dawn of War: Winter Assault
Warhammer 40,000: Space Marine
Warhammer 40,000: Squad Command
WCW Nitro
WCW Thunder
WCW vs. nWo: World Tour
WCW vs. the World
WCW/nWo Revenge
Wheel of Fortune
Where's Waldo?
World of Zoo
Worms: Open Warfare
Worms: Open Warfare 2
WWE '12
WWE '13
WWE All Stars
WWE Crush Hour
WWE Day of Reckoning
WWE Day of Reckoning 2
WWE Legends of WrestleMania
WWE Raw
WWE Raw 2
WWE Road to WrestleMania X8
WWE SmackDown vs. Raw 2007
WWE SmackDown vs. Raw 2008
WWE SmackDown vs. Raw 2009
WWE SmackDown vs. Raw 2010
WWE SmackDown vs. Raw 2011
WWE SmackDown vs. Raw Online
WWE SmackDown! Here Comes the Pain
WWE SmackDown! Shut Your Mouth
WWE SmackDown! vs. Raw
WWE SmackDown! vs. Raw 2006
WWE WrestleMania 21
WWE WrestleMania X8
WWE WrestleMania XIX
WWF No Mercy
WWF Road to WrestleMania
WWF SmackDown!
WWF SmackDown! 2: Know Your Role
WWF SmackDown! Just Bring It
WWF WrestleMania 2000
WWII: Normandy
X: Beyond the Frontier
X-Tension
Yager
You Don't Know Jack
ZanZarah: The Hidden Portal
Zoey 101
Zoey 101: Field Trip Fiasco