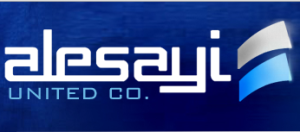 Alesayi United Co. was founded in 1992 and is one of the largest distributors of video games in the Gulf.
The company trades all video games and consoles of all formats, including:
Nintendo Wii, DS Lite, DSi and NDSi XL;
Sony Play Stations ( 3, 2 & PSP );
Microsoft Xbox 360; and
PC DVD-rom game titles
Serving many leading video games retailers in the U.A.E. and the Gulf Region in addition to some export markets, Alesayi offers a wide range of software from new releases, back catalogues and budget titles from all Third Party Publishers with a large selection of accessories.
The company has a warehouse in Jebel Ali Freezone-Dubai, UAE, and employs experienced professionals with more than 18 years knowledge in the video games industry. The company buys directly form many publishers. Also trades Iphone, Ipod and Ipad accessories. Alesayi's Export Division mainly supplies CIS and African Markets
Alesayi United Company U.A.E. – Dubai is a division of Alesayi United Group of Companies based in Saudi Arabia.
Alesayi United Co.
P.O. Box: 16999 Dubai, UAE
Warehouse # FG2, 8th Roundabout, Jebel Ali Free Zone, Dubai
Phone: +971-4-8835960
Fax: +971-4-8835175
E-mail: marketing@alesayi.ae
Website: http://www.alesayi.ae
You can also submit your request for a trade account through online form.