Nexway is a leading provider of solutions to monetize digital businesses and connect companies to the worldwide digital market. Nexway CONNECT solutions allow merchants and publishers to maximize their revenues by selling software, video games, and online services everywhere, across all online distribution channels, all revenue models, and all devices.


Nexway REST API allows sale and distribution of premium software, AAA core and casual video games, online and cloud services. Merchants can connect to Nexway's network, add digital products to their existing store and monetize their audience. Nexway CONNECT is a one-stop shop to source and sell over 6K digital titles and services. For instance, merchants may rapidly add to their store the hottest video games like Tekken 7 (Bandai Namco Entertainment™); Final Fantasy® XIV: Stormblood™ (Square Enix™); DIRT 4 (Codemasters); Steel Division: Normandy 44 (Paradox Interactive™) … Learn more about Nexway CONNECT for merchants.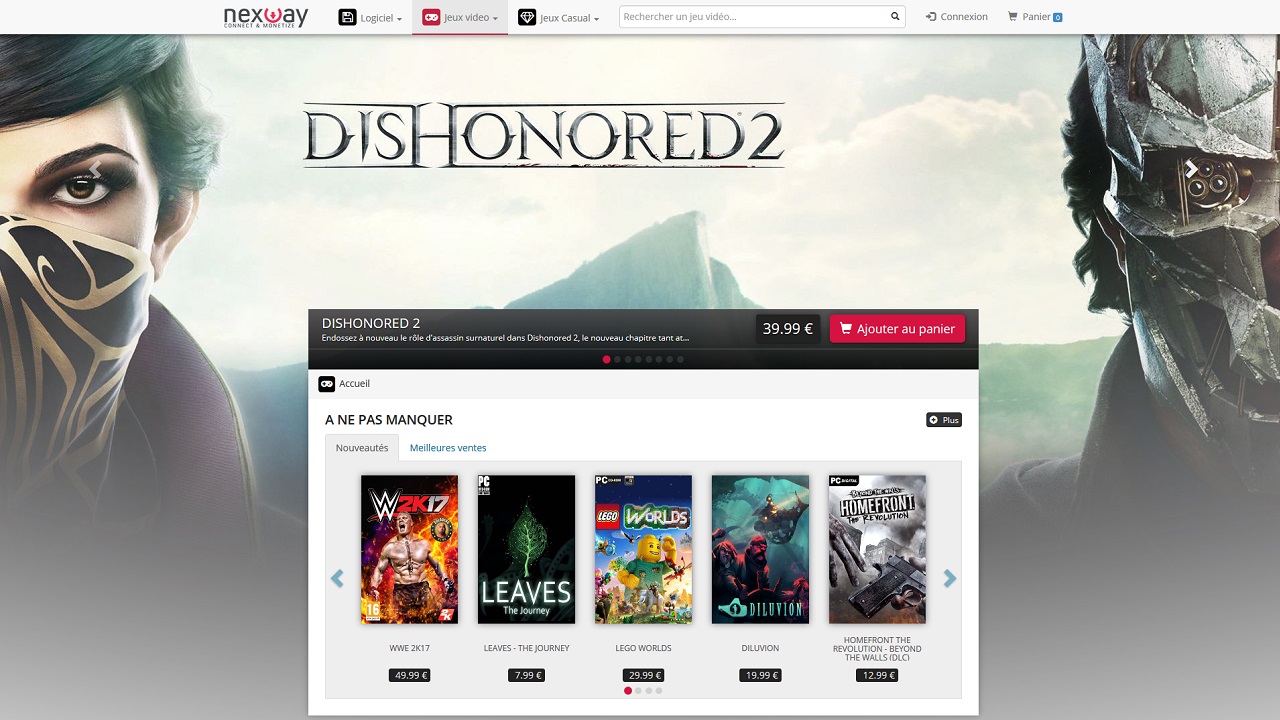 On the publisher side, Nexway CONNECT allows publishers to generate additional revenue by distributing their products and online services on new distribution channels. The solution also allows service providers to maximize revenue on their existing client base by upselling bundled value-added services as well. Publishers and service providers can easily provide their resellers additional incentives to develop new product and service bundles. Leading channel partners who rely on Nexway include telcos like Orange™, pure players like Amazon™, banks like BNL™, gamer stores like Games Rocket™ or wholesalers like TechData™.
Learn more about Nexway CONNECT for publishers.

Nexway Office Locations
Paris Headquarters
1 avenue du Général de Gaulle
92074 Paris – La Défense CEDEX
France
Other office locations: https://corporate.nexway.com/office-locations/
Website: https://corporate.nexway.com/

Links and Profiles