Company Type: Developer
Founded: 1997
Country: India
Parent: Rockstar Games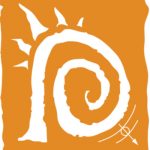 Dhruva Interactive is a developer of video games based in Bangalore, India. It was founded in March 1997 by Rajesh Rao. In December 2016, Swedish developer Starbreeze Studios acquired Dhruva Interactive $8.5 million, then in May 2019 sold it Rockstar Games for $8.9 million.
Dhruva Interactive Studio B (Corporate Office)
No. 903/1/1, 19th Main, 17th Cross,4th Sector, HSR Layout,
Bangalore, Karnataka - 560102
India
Phone: +91 080 2550 8255
Email: bizdev@dhruva.com
Website: https://www.dhruva.com
---
Profiles and Links:
---
Studio D
C1, C2 Government Industrial Estate
Patel Nagar, Saharanpur Road,
(Near: Mahant Indresh Hospital)
Dehradun, Uttarakhand 248001
India
---
Key People
Rajesh Rao, Founder, CEO
Ajit Pillai, CFO
---
Related News
Read all related news...
---