Company Type: Developer
Founded: 2005
Number of Employees: 28
Country: United States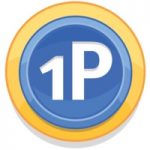 1st Playable Productions is a developer of video games based in New York, United States. The studio was founded in 2005 by Tobi Saulnier and currently employs 28 people. The studio is known for developing such games as Ben 10: Alien Experience, Cooking Mama: Cookstar and others.
---
1st Playable Productions LLC
297 River Street,
Troy, NY 12180
United States
Phone: +1 (518) 271-8172
Website: http://www.1stplayable.com
---
Profiles and Links:
---

---
Key People
Tobi Saulnier, Founder and CEO
---
Related Games
---
Related News
Read all related news...
---